Global Women's Leadership Network Scholarships


As part of our mission to empower women worldwide, the Global Women's Leadership Network provides annual scholarships to emerging female leaders within the credit union industry. Scholarships champion emerging leaders by providing them with a network of credit union expertise. Successful candidates are able to participate in the annual Leadership Forum and World Credit Union Conference (WCUC) to expand their professional networks and receive educational training. Additionally, scholarship recipients have the opportunity to apply for an Empowerment Grant which will allow them the funds and support to develop a project of their choice within their community.
2015 scholarship winners will attend the Global Women's Leadership Forum and the WCUC in Denver, Colorado, USA. While at the Leadership Forum, the selected candidates will have the opportunity to present their project proposals to the Network. Current Network members then cast their vote to decide which scholarship recipients will receive further support to implement their proposed projects. Winners will spend the next year developing and implementing their project.
2015 Scholarship Winners: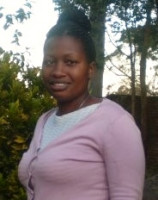 Rejoice Chisi has a BSc in Business Administration from the University of Malawi, a Diploma in Business Studies from the Institute of Commercial Management in the UK, and has undergone the MBA program at MANCOSA with a pending thesis. She has over 12 years of credit union experience.
She worked as an officer and Manager for PRIDE Malawi Limited, a Microfinance organization where she gained experience with SME'S especially client mobilization, loan appraisals and approvals and cash flow analysis. She also worked at Business Consult Africa as an Apprentice Business Consultant and for Select Financial Services as the Blantyre Branch Manager where she helped to establish and grow the Branch. Duties included overseeing day to day activities at the Branch, administration, planning, reporting and managing assets and relationships with stakeholders.

Currently, she works with Future Sacco as General Manager, overseeing day to day activities of the Sacco, ensuring compliance of Reserve Bank of Malawi and Muscco directives and Future Sacco by-laws and policies. She is also a member of the Malawi Sister Society.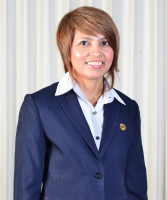 Kruewan Chonlanai has worked for the Credit Union League of Thailand, Ltd. (CULT) for almost 24 years, starting as Training Staff of the Education Department in 1990. She currently holds the position of Executive Director, at the Credit Union Development Institute.
At the 2008 Asian Women in Co-operative Development Forum (AWCF), Ms Kruewan was elected as the AWCF Chairperson to represent CULT and Thailand. She served for four terms as the AWCF Chairperson in Thailand and has now moved on to the AWCF's secretariat from Philippines to Thailand.
In the ICA 9th Meeting - AP Regional Assembly in China in 2010, Kruewan was elected as Vice President of the Regional Women's Committee of International Co-operatives Alliances- Asia Pacific (RWC ICA-AP) representing the AWCF from 2010 to 2012. She is now a member of RWC ICA-AP and continues to contribute to RWC ICA-AP as a representative of AWCF.
Kruewan won a Network scholarship in 2013 to participate in the Global Women's Leadership Forum in Canada and again in Gold Coast, Australia in 2014. She continues to stay in contact with Network members via social media.
Kruewan's educational credentials include a Bachelor's Degree in Economics from Ramkhamhaeng University and a Master of Arts (MA) in Co-operative Economics from the Kasetsart University, both located in Thailand, as well as a Southeast Asia Rural Social Leadership Institute (SEARSOLIN) certificate on leadership from the Philippines and a certificate on the credit union community development program as a Development Educator (DE) from Australia.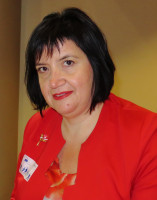 Eleonora Zgonjanin Petrovik is the CEO of FULM saving house, since 2000. Eli started a credit union movement in Macedonia, as part of a WOCCU project. She has an MBA from the University of Sheffield, United Kingdom. She has been a UK DEducator since 2005. In 2003 she graduated from CUNA Management School.
She has taken over 20 professional courses in different fields of expertise that are necessary for successful management of financial institutions. Over the last 15 years, Eli was part of over 20 conferences mainly in USA, Poland, China Hong Kong, Sweden, Belgian, Ecuador.
She has received the following awards: Overseas Development Educator from the EU and Africa 2012/13, 2007 WYCUP Award in Canada, 2007 Women's Leadership Award from the US Embassy and Top 10 list of Women Managers in 2007.
She is currently the President of Saving house association of RM, a member of Management Board of Banking association of R.M, the President of Management Board for Alliance for microfinance organization and the Founder of European network of credit union, Brussels.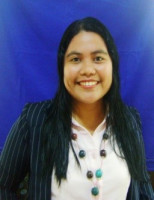 Juliet C. Rawlinson is the Business Development Services Head of the Paglaum Multi-Purpose Cooperative (PMPC) in Plaridel, Mindanao, Philippines. Paglaum meaning 'Hope,' serves those in the remote areas in Mindanao, helping community members prosper beyond their imagination and improving lives through quality cooperative services and programs. PMPC is the livelihood arm of the Paglaum Community Development Foundation which helps to provide services to indigent beneficiaries and repressed communities.
Rawlinson works specifically on the advancement of members, particularly in non-financial services which provide members with leverage, opportunities, and the market access needed to make their businesses prosper in an effective fashion. Her work helps offer members opportunities to increase their business and management capacities and compliments PMCP's microfinance program in assuring a holistic support mechanism for micro-entrepreneurs.
Rawlinson has served for almost 16 years at the PMPC, gradually and steadily rising to top management. Prior to BDS-Head, she served as Microfinance Manager for 13 years. She comes with a vast background in empowering remote communities by engaging them in personal and professional development. She has experience in implementing several foreign funded development projects such as USAID, AUSAID, Germany and other partners where she led initiatives to bring increased access to portable drinking water, renewable energy to off-grid areas, and livelihood to impoverished communities.

Rawlinson has a Bachelor and Master of Arts in Education Units. She is a Microfinance Assessor in the Philippines, an Asia Development Educator graduate, and a Returned Missionary of the Church of Jesus Christ of Latter Day Saint.
2015 Application Instructions:
Please download and read the Scholarship and Empowerment Grant Guidelines (English/Español) before filling out this two-part application (English/Español). Be sure to submit a complete application including an Empowerment Grant proposal and letter of support. Incomplete applications will not be considered. Email completed applications to CUWomen@woccu.org by midnight April 10, 2015.
2015 Timeline
| | |
| --- | --- |
| April 10, 2015 | Applications and references due. |
| June 15, 2015 | Scholarship winners supporting materials due. |
| July 12–15, 2015 | Leadership Forum and World Credit Union Conference in Denver, Colorado, USA. |
| July 30, 2015 | Empowerment Grant winners announced. |
| August 2015–June 30, 2016 | Empowerment Grant winners implement projects. |

Network scholarships are made possible through funding from annual membership donations and sponsorships, including the generous support of CUNA Mutual Group (USA), The Members Group (Iowa, USA) and the Susan Adams Scholarship Fund, which was established in honor of former Entrust Financial Credit Union CEO Susan Adams supported by the Arizona State Credit Union and PSCU.
You can find more details on sponsoring the Network's Scholarship Program/Empowerment Grants on page 7 of our 2015 Sponsorship Opportunities Brochure. If you are interested in supporting the Scholarship or Empowerment Grant programs, you can donate directly via our website. If you have any questions about sponsorship opportunities, please contact Calyn Ostrowski, Executive Director of the Worldwide Foundation, at +1-608-395-2056 or costrowski@woccu.org.
Please direct all scholarship related enquires to Brianne Hurford, Communications and Development Manager at World Council, +1-608-395-2063 or bhurford@woccu.org.