2015 Network Events

CA Central Coast Sister Society Meeting - April 29

When:
Wednesday April 29, 2015

Where:
Ventura Country Credit Union, Thousand Oaks Branch
18 West Thousand Oaks Boulevard
Thousand Oaks, CA 91360
Time:
11:00 am–1:30 pm (Lunch included: sponsored by Ventura Country Credit Union)
Agenda:


Welcome and Introductions Roxy Ostrem, Sue Craig and Carol Galizia
World Council and GWLN Overview Sue Mitchell, GWLN Chair
CU Impact Joe Schroeder, CEO Ventura County Credit Union
Networking Session Facilitated by Sue Mitchell
Community Impact Bonnie Weigel, CEO Food Chair, Ventura County
We are inviting all credit union women AND men! This is your opportunity to establish new connections, mentor future leaders and build a powerful local network! Please RSVP to Ruth at
rmorris@vccuonline.net
by April 17.
Utah Sister Society Kickoff Meeting - May 1

Where:
Davis Conference Center: Layton, Utah
When:

Friday, May 1, 2015

Time:
3:45–4:45 pm

Topic:
Women Serving as Credit Union Leaders

Panelists:

Vickie van der Have, CEO of Weber State Credit Union
Trena Anderson, VP at Deseret First Credit Union
Sheryl Cox, VP at America First Credit Union

Moderator:
Susan Rather, board secretary at Deseret First Credit Union

The Utah Sister Society Kick-Off meeting will be held in conjunction with the Utah Credit Union Association Annual Meeting and Convention. Anyone can attend this event free of charge to learn more about the purposes of the World Council and the Network. Please RSVP to Susan Rather at RatherSC@ldschurch.org.

Wisconsin Sister Society Kickoff Meeting - May 8
When:
Friday, May 8, 2015

Where:
Wisconsin Credit Union League Convention
Wisconsin Dells
Time:

12:05–1:15 p.m. (Lunch Meeting)

Please join us over lunch to learn more about the Network and to brainstorm the future of the Wisconsin Sister Society. RSVP to Judy Phillips at
jphillips@theleague.coop
or 1-262-408-6020 by May 1, 2015.
Arizona Sister Society Meeting - May 19

When:
Tuesday, May 19, 2015
Where:
TruWest Credit Union
1667 N Priest Drive
Tempe, AZ 85281
Time:

12:00–3:00pm (Lunch Served)

Speaker:

Dr. Mitzi Montoya Vice President and University Dean of Entrepreneurship & Innovation at Arizona State University
Our survey feedback showed high interest in feedback received indicates a high level of interest in opportunities to learn about the career track of successful women, building business acumen, finding ways that our organization can serve the community and networking.
The importance of professional women working together to develop the potential of women within our credit union industry and around the world cannot be overstated. We invite you and your team to join us! Lunch will be provided. There is no cost to attend. Please RSVP to confirm your participation by May 8, 2015, by sending an email to Jessica Gilliland at
Jessica.gilliland@azstcu.org
. Please bring with any new or gently used professional clothing or accessories to donate to
Arizona Women's Education and Employment
.
Michigan Sister Society Meeting - June 4

| | |
| --- | --- |
| When: | Thursday, June 4, 2015 |
| Where: | Traverse City, held in conjunction with MCUL, AC&E |
| Time: | 8:30 am |
The following events take place at the World Credit Union Conference in Denver, Colorado this year:
Worldwide Foundation for Credit Union's Golf Tournament - July 11
Benefiting the Global Women's Leadership Network, international credit union officials from all over the world unite in support of the advancement of women. Funds raised improve access to financial services for women living in developing countries and advance the Global Women's mission. Don't miss this chance to experience 18 holes!
Register now!
Global Women's Leadership Network Reception - July 11
Sponsor:


Bringing together men and women from all over the world, this high-energy reception celebrates the mission of Global Women and the Network's success due to both genders working together to empower women. The achievements of one outstanding leader demonstrating Commitment to the Network's mission will be presented with the Athena award.

Global Women's Leadership Forum - July 12
Sponsors:
Our annual flagship event! Join us for this all-day workshop connecting over 100 credit union women from around the world. This year's keynote speaker is Ingrid Vanderveldt, one of Fortune's "55 Most Influential Women to Watch on Twitter," host of CNBC's "American Made," and previously the first Entrepreneur-in-Residence for Dell. She is currently the chair of Empowering a Billion Women by 2020 and sits on the United Nation Foundation's Global Entrepreneurs Council!
Register now!
International Sister Society Workshop - July 13
Sponsor: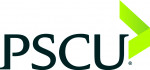 This brainstorming session is an opportunity for current Sister Society members and leaders to share their success and experience with other women in order to help them start their own Sister Society and take the initiative worldwide!

Global Women's Leadership Networking Lounge - July 13–15
Sponsor:

At the lounge, Network members have the opportunity to escape conference chaos and intimately connect with international colleagues. Participants enjoy free coffee, tea and free internet access while furthering the dialogue on advancing women. Bring a friend—guests of members are welcome!