2015 Network Events

Jamaica Sister Society Meeting - May 29

| | |
| --- | --- |
| When: | Friday, May 29, 2015 |
| Where: | In conjunction with the Co-operative Credit Union League's Annual General Meeting and Convention at the Hilton Rose Hall Hotel & Spa in Montego Bay: Trelawny Room |
| Time: | 4:00 - 4:45 pm |
To attend a Sister Society meeting, membership in the World Council's Global Women's Network is not required. RSVP to bgascoigne@jtacreditunion.com by Monday May 25, 2015
Michigan Sister Society Meeting - June 4

When:

Thursday, June 4, 2015

Where:

Tower B Grand Traverse Resort & Spa in Traverse City,
in conjunction with MCUL, AC&E
Time:

8:30–9:45am

Speaker:
Catherine Roberts
Catherine will be talking about her experience as a World Council of Credit Unions board member as well as her international development work. She will encourage the audience to get involved in community development work through their own credit union, World Council and the Global Women's Leadership Network. For further information contact one of the Michigan Sister Society leaders: Jody Karnes
jkarnes@cuanswers.com
, Jane Kile
jkile@laketrust.org
or Vickie Schmitzer
vschmitz@frankenmuthcu.org
.
Florida Sister Society Network Luncheon - June 19
When:

Friday June 19, 2015

Where:

JW Marriott Orlando Grande Lakes Orlando FL
held in conjuction with the LSCU Conference

Time:

12:30-1:45 (lunch included)

Speaker:
Jenn Lee, ring leader from the Work Creative Group
Theme:

Your Voice: Get What You Want - Everyday!
Jenn Lee, ring leader, The Work Creative Group
Women and men everywhere have a desire, both personally and professionally, to propel themselves to matter, to be great, and to change the course. However, in our quest we tend to dance around issues and question ourselves, inevitably quieting our voice. Energetic, powerful and down-right hilarious Coach Jenn is on a mission to stop this nonsense, give the power back to the individual, and show the world how easy and important it is to speak up, everyday!
To register, click on this link. Conference registration is not required to attend the luncheon.


The following events take place at the World Credit Union Conference in Denver, Colorado this year:
Worldwide Foundation for Credit Union's Golf Tournament - July 11
Benefiting the Global Women's Leadership Network, international credit union officials from all over the world unite in support of the advancement of women. Funds raised improve access to financial services for women living in developing countries and advance the Global Women's mission. Don't miss this chance to experience 18 holes!
Register now!
Global Women's Leadership Network Reception - July 11
Sponsor:


Bringing together men and women from all over the world, this high-energy reception celebrates the mission of Global Women and the Network's success due to both genders working together to empower women. The achievements of one outstanding leader demonstrating Commitment to the Network's mission will be presented with the Athena award.

Global Women's Leadership Forum - July 12
Sponsors:
Our annual flagship event! Join us for this all-day workshop connecting over 100 credit union women from around the world. This year's keynote speaker is Ingrid Vanderveldt, one of Fortune's "55 Most Influential Women to Watch on Twitter," host of CNBC's "American Made," and previously the first Entrepreneur-in-Residence for Dell. She is currently the chair of Empowering a Billion Women by 2020 and sits on the United Nation Foundation's Global Entrepreneurs Council!
Register now!
International Sister Society Workshop - July 13
Sponsor: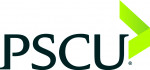 This brainstorming session is an opportunity for current Sister Society members and leaders to share their success and experience with other women in order to help them start their own Sister Society and take the initiative worldwide!

Global Women's Leadership Networking Lounge - July 13–15
Sponsor:

At the lounge, Network members have the opportunity to escape conference chaos and intimately connect with international colleagues. Participants enjoy free coffee, tea and free internet access while furthering the dialogue on advancing women. Bring a friend—guests of members are welcome!
Wisconsin Sister Society Meeting - October 15

When:

Thursday, October 15, 2015

Where:

WOCCU/CUNA Campus
5710 Mineral Point Road, Madison WI 53705
Time:

9:00–11:30 am (box lunch included)